When we were searching for a home two years ago, we quickly found out that the process was nothing like the one that you see on TV when you're watching HGTV.
You don't see three homes and make a decision between the three.
There are many homes on the market but finding the right one is a very difficult process. Between problems with foundations and odd situations where the current owners refused to leave the home that they were trying to sell when we were looking at it, the process took a lot longer than we had expected and we had to look at dozens of houses.
We did end up in the perfect house, so this work was worth it. Here is a small, short version of a few of the houses we looked at.
The First House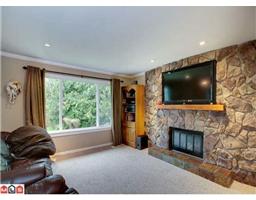 This house was actually what kicked off the search for us. Our Realtor told us about this house because it hit everything on our wish list:
large lot 

two stories

good bones

great neighborhood

3 bedrooms upstairs
The basement was partially finished and it had a huge workshop and a carport which could easily be closed in. The best part is that it backs onto a strata park so that nobody could build behind the house. Really, it was perfect and we fell in love right away.
The problem? It was out of our price range.
Now, our Realtor showed it to us anyway because:
a) it was a buyers market so buyers have more negotiating power, and
b) it had been on the market for 3/4 of a year and that gives the buyers even more negotiating power and
c) it wasn't that far out of our budget.
We made an offer for $10,000 under our budget because we would need funds left over to finish the basement into a suite, and the owners counter-offered $1,000 less than their asking price.
We weren't going to play that game and we really couldn't come up any farther so we asked for final right of refusal on the property and walked away.
The Next House
If possible, I liked this house even better than I liked the other one. This house was amazing. Don't get me wrong, it was god awful ugly on the inside (I'm talking turquoise carpet), but with a little interior decorating and minor renovations, the house had SO MUCH potential.
This house had a:
huge lot

nice neighborhood

quiet, no-thru street

3 levels (sprawling)

potential for a suite
The problem? It didn't have good bones.
The foundation was cracked and the fix would cost $26,000.
This was actually a huge point of frustration for us. We felt completely misled because when this issue was disclosed, they told us it would cost $15,000 to fix ($7,000 if the my husband did the carpentry work).
We got a quote on it (we made an offer subject to a reasonable quote) and it cost substantially more.
At that point, we had gotten a $26,000 quote, they will have had to disclose that to other future potential buyers, but the seller and the listing agent were the worst to have to deal with during this process.
The listing agent wouldn't give us the answers to any of our questions until we made an offer.
When we did make the offer (with all of our subjects), he didn't even present it to the owner for almost 24 hours.
When our Realtor tried to follow up, the listing agent was never available, always completely unprofessional, and she would have to phone him time and time again to get a response.
One time, we counter offered and he didn't tell us what the owner's response was for two days. His excuse was that he was having a dinner party when we submitted our counter (and he's a Realtor?)
When we walked away because of the high cost of repair, it was a huge weight off of our shoulders not having to deal with these people anymore.
It All Comes in Time
We ended up finding the perfect home a few months after we saw the initial two houses. The house we ended up in is far better than the ones that we looked at and liked earlier in our house hunting process and we're glad that, in time with patience and persistence, we found the perfect place.
The house hunting process was a bit strenuous for us, as we saw far more than the three houses, but it paid off.